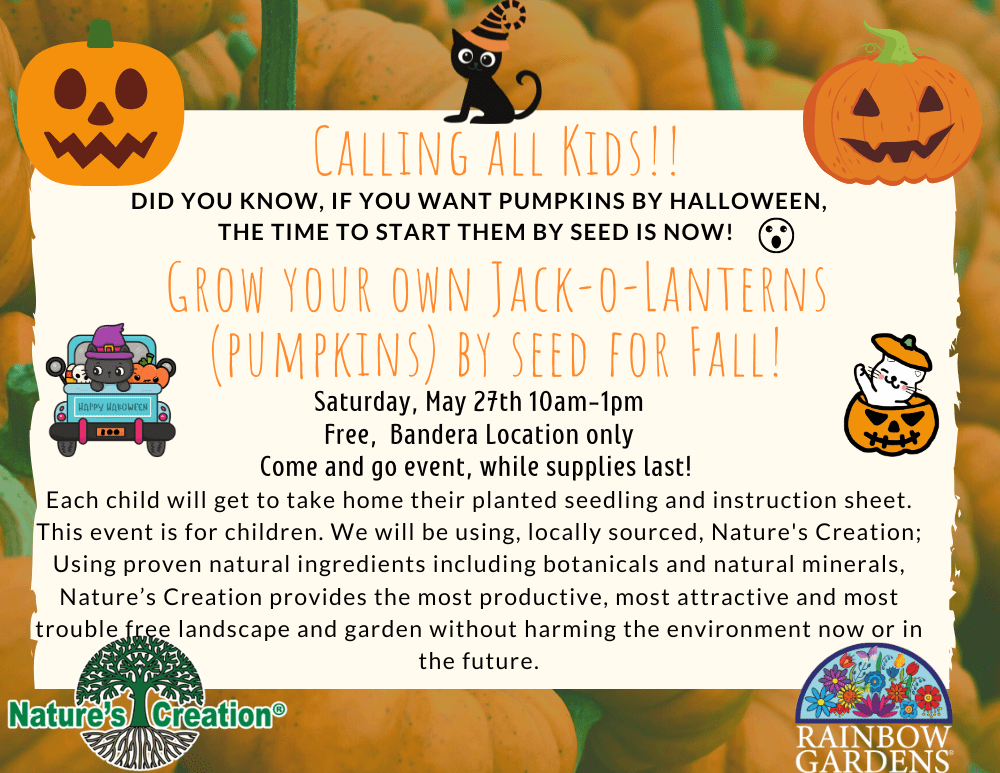 Grow your own Jack-O-Lantern from Seed Children's Event
Calling all Kids!!
Did you know, if you want Pumpkins by Halloween, the time to start them by seed is now!
Grow your own Jack-o-Lanterns (pumpkins) by seed for Fall!
Saturday, May 27th 10am-1pm Free, Bandera Location only Come and go event, while supplies last! Each child will get to take home their planted seedling and instruction sheet. This event is for children. We will be using locally sourced, Nature's Creation; Using proven natural ingredients including botanicals and natural minerals, Nature's Creation provides the most productive, most attractive and most trouble free landscape and garden without harming the environment now or in the future.