What's In The Garden Center Now
Rainbow Gardens has been serving the gardeners of South Texas with our two garden centers in San Antonio since 1976. Through the years, we've developed these park-like sites into garden centers that offer more choices for the home gardener than any other garden center in the region. Our professional staff has decades of experience, helping novice and master gardeners alike. We offer a diverse selection of plants and products that will make your garden experience complete.
What's In The Garden Center Now
At Rainbow Gardens, inventory changes quickly, this is a quick glance at some timely plant and product arrivals. Visit us often to shop our great selections.
 Please visit or call for inquiries on specific items and their current  availability.
Holiday Cactus are Here!
What a fabulous way to welcome all the holidays. These cactus offer instant holiday decor and they make fantastic host gifts too.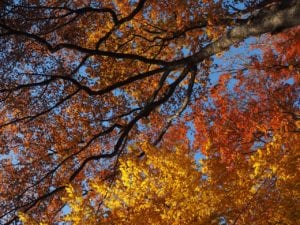 Shade Trees
Great selection of shade trees that are great for San Antonio. Fall to early winter is the best time to plant trees in our area.
Ornamental Cabbage and Kale
Beautiful foliage color that makes a bold statement in gardens or in mixed cold weather planters. Winter hardy and gorgeous.
Cyclamen
Gorgeous cool weather color is easily achieved with vibrant Cyclamen. Great selection at both locations.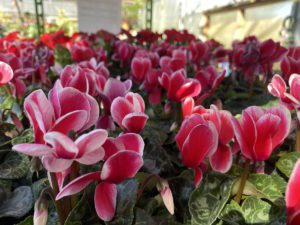 Bulk Wildflower Seed (Last Call!)
Sept. - Nov. is the ideal time to plant wildflower seeds in San Antonio and surrounding areas. We've got bulk seed available at both locations. Choose from our Native Texas mix or our Hill Country Pollinator mix.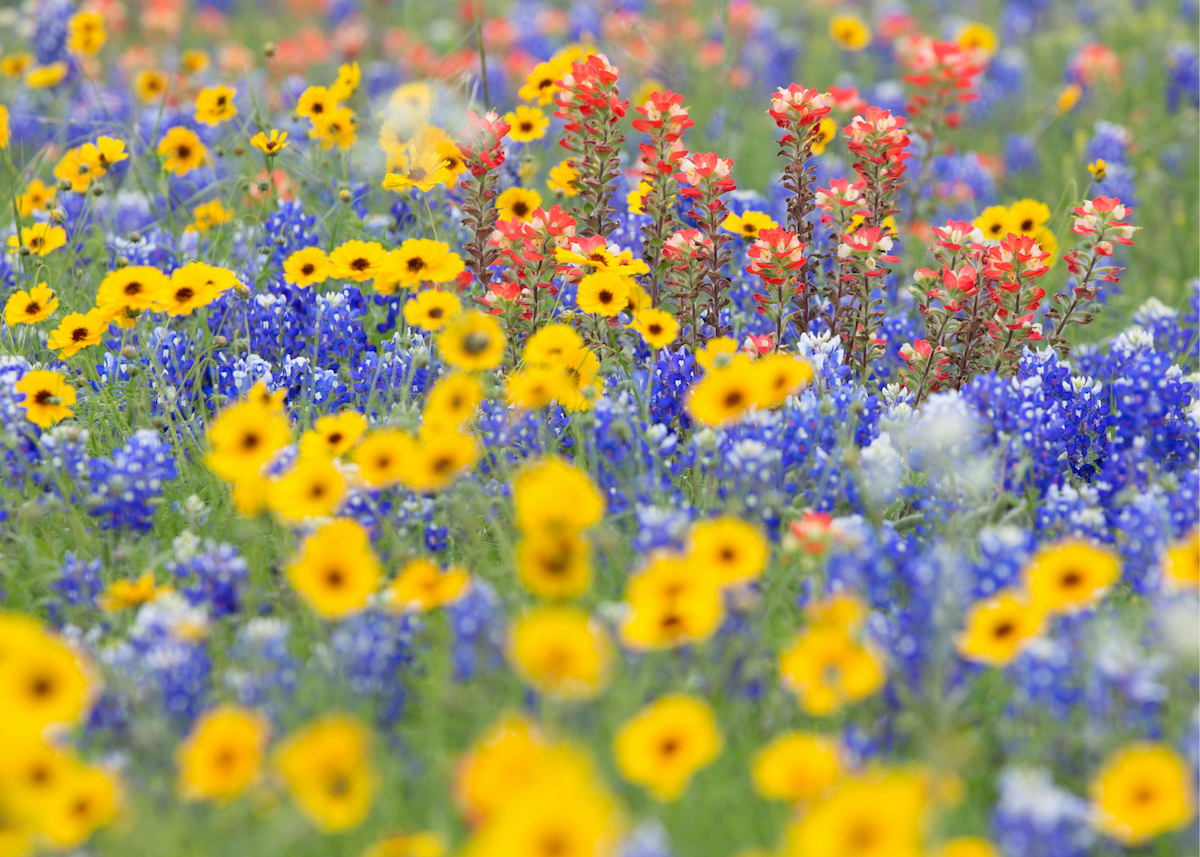 Cool Weather Annuals
Transitional annuals like lobelia, alyssum, and snapdragons are showing up this month. Treat your containers to a refresh.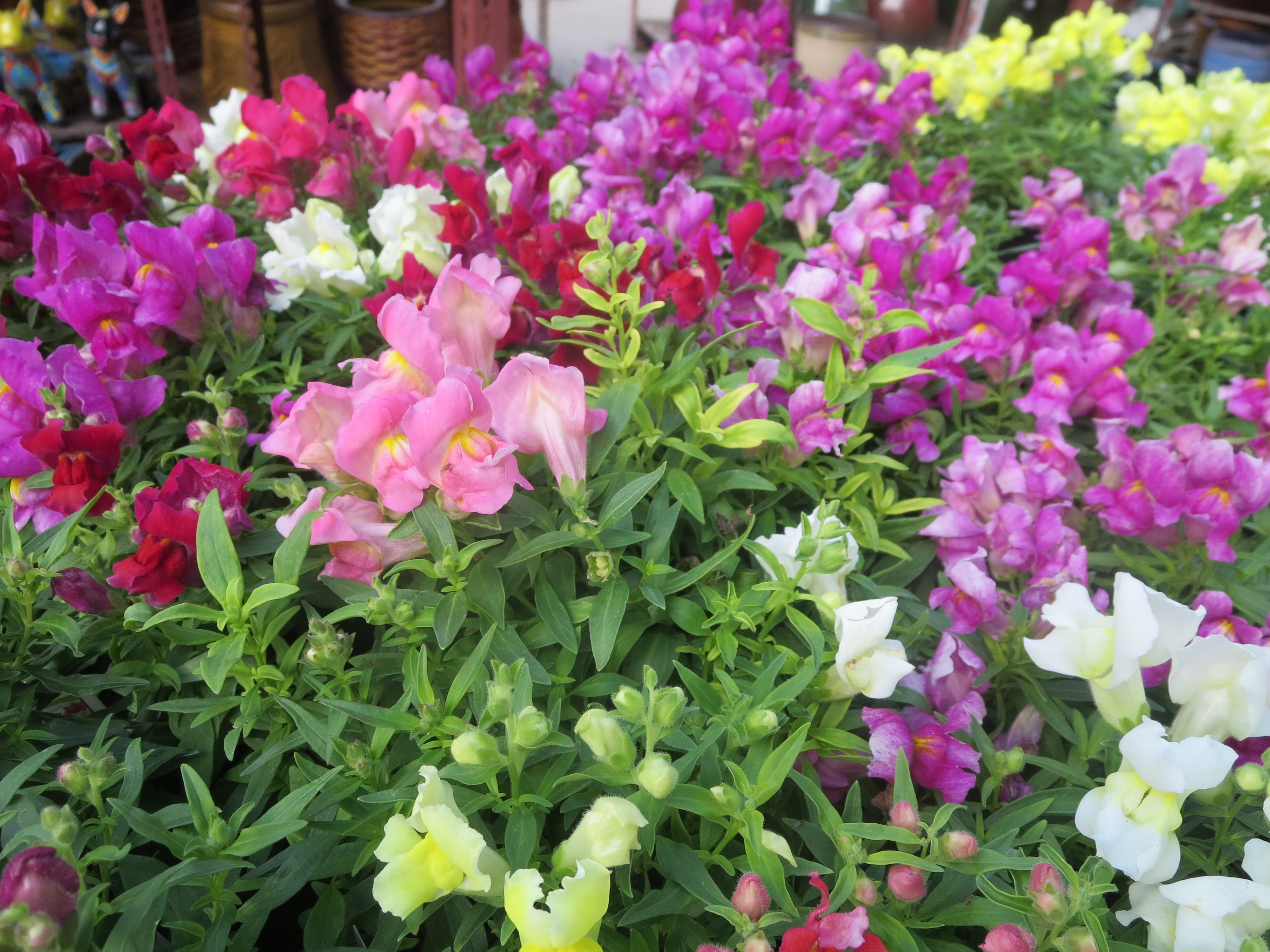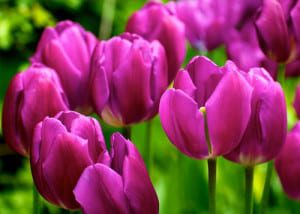 Spring Bulbs
Buy spring bulbs now while they are in stock. Many need to be pre-chilled for about 30 days before planting in December. Best selection now!
Fall/Winter Veggies
Cole crops and other cool weather veggies are on the tables at Rainbow Gardens. Protect these tender young plants from intense afternoon sun and offer them plenty of water at planting.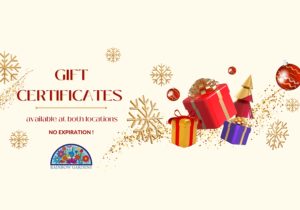 Gift Certificates are Available for Purchase Online
Why not make your holiday shopping just a little bit easier this year. Gift Certificates are always the right size!
Annuals & Perennials
Rainbow Gardens offers an extensive selection of annual and perennial color for all seasons. Find the perfect plants for sun or shade in a wide range of beautiful colors and textures. We have the largest selection of perennials in south Texas and specialize in xeriscape and SAWS WaterSaver Landscape Coupon varieties.
Trees & Shrubs
Our tree yard has a huge selection of shade and ornamental trees, including native varieties. Find your CPS Green Shade Rebate trees here! Our shrub inventory is one of the most complete in the region. Whether you need a dwarf specimen or privacy hedge, we can help find the perfect shrub for your landscape needs.
Roses
You'll find roses from America's top rose breeders here. Weeks, Star, David Austin, and Certified Roses are represented. You can choose from KnockOuts, Hybrid Teas, Floribundas, Grandifloras, Miniatures, Climbers and Antiques at Rainbow Gardens.
Fruit & Nuts
If you are looking to grow your own fruit and nut trees, Rainbow Gardens is the place to go. We carry orchard varieties recommended for our region and also tropical and citrus varieties. You'll find top quality pecans, walnuts and more.
Grapes & Berries
Yes, you can grow grapes and berries here in San Antonio. We carry the varieties that offer the best chances of success. Browse the selections and read up on our informational signs for growing tips.
Herbs
Our herb inventory is extensive. Along with multiple varieties of common herbs, we also carry hard to find herbs that no one else stocks. Bump up your culinary game with exciting new herbs; or plant some in your perennial or annual gardens. Many herbs are gorgeous as ornamentals.
Vegetables
We sell over a hundred vegetable varieties, including Texas A&M favorites and heirlooms. In south Texas we have multiple growing seasons so we're able to grow veggies practically year round. Come see us for help with what to plant and when to plant it.
Seeds
Seeds for flowers, vegetables, herbs, and wildflowers are available all year long. Our seed racks are heavy on varieties tailored to do well here in south Texas. We also carry cereal rye, annual rye, and Bermuda grass seed for your lawn needs.
Water Plants
Looking to add some more interest to your ponds or other water features? Come to Rainbow Gardens March through September, when we have our best selection of water plants available.
Ornamental Grasses
Rainbow Gardens is the go-to nursery for these beauties with their showy plumes. Ornamental grasses offer texture and dimension to your landscapes. They are highly sought after plants due to their beauty and ease of care.
Yucca, Palms, & Cacti
Yucca and cactus are always a hit here in San Antonio. New varieties are always being introduced; so visit Rainbow Gardens if you want to add these xeriscape and evergreen beauties to your landscape. Creating a backyard oasis? We have a great selection of palms. From hearty Sago and Pygmy palms to majestic, towering Mediterranean palms. You'll find your perfect palm here.
Potting Soil
Potting soil is specially formulated to drain properly and not get waterlogged when planting in containers. Enjoy our selections of local and national brands. Premium quality potting soils offer premium results.
Specialty Soil & Products
Enhance the quality of your landscape with specialty soil products. Soil conditioners, specialized garden soils, cotton burr, peat moss and more can do wonders to improve our alkaline, and limestone soils in San Antonio.
Compost & Mulch
Providing nutrients to your gardens through organic matter like composts and mulches is one of the easiest ways to enrich your soil, and it should be done each planting season. Our bagged products make it easy for you to bring home what your gardens need.
Lawn & Plant Fertilizer
Whether you prefer organic or synthetic fertilizer, we've got your turf and entire garden covered. We carry multiple brands of fertilizer formulated for specific plants. Specialized nutrients are also available for specific needs. Our own brand of fertilizers, Rainbow Gardens 19-5-9 (spring) and 18-6-12 (fall), are specially formulated for our region.
Pest, Disease, & Weed Control
We carry many types of insect, disease and weed control products, both organic and synthetic. Come to us with pictures and samples of your problems (in plastic bags, please), and we can help you get the right products for what you need.
Garden Tools & Accessories
From bypass pruners, shovels and water hoses, to gloves, weed fabric and everything in between, we aim to carry the tools and accessories you need to be able to take care of your landscape.
Fountains, Statuary, & BirdBaths
When you really want to make a statement, a fountain, statue, or beautiful birdbath might just do the trick. We restock yearly and carry a wide variety so we can offer you a great selection to choose from.
Decorative Rock & Pavers
Rainbow Gardens has a variety of decorative rock packaged in convenient bags. Brick patio pavers, edging, and stepping stones in a variety of shapes and colors are available at both locations. These decorative additions can make beautiful pathways and edging through or around your gardens.
Glazed Pottery, Terracotta, & Plastic Pots
Our beautiful selections of containers at Rainbow Gardens comes in practically every color of the, well, rainbow! With our extensive variety of size, shape and texture, you are sure to find the perfect pot for your gorgeous plants. We also carry a smaller selection of handcrafted Mexican Talavera pottery at factory-to-you pricing.
Fairy Garden Accessories
Fairy gardens are fun for all ages. You'll find the perfect pots and miniscule plants, along with all the fun, fairy accessories you need to create a miniature garden that will delight your inner child.
Garden Art & Gifts
Rainbow Gardens knows it feels great to find that special piece of garden art or the perfect fit for the gardeners in your life. Whether it's a feeder for the birds, a colorful metal art piece, or the sound of music in the air from wind chimes, you're sure to find something you can't go home without.
City Programs
Save Money with the SAWS, CPS, and Waste Management Program.
Bonus Bucks Rewards Program
Earn $1 in Bonus Bucks per every $10 purchase.
Sign Up for the Latest Straight to Your Inbox.
Spring - Fall Hours:
(Mid Feb - Mid Nov.)
Mon-Sat: 9AM - 5PM
Sun: 10AM - 5PM
Winter Hours
(Mid Nov to Mid Feb)
Mon - Sat: 9AM - 5PM
Sun: 10AM - 5PM
Holiday Hours May Vary
(Check Google Listings)
Spring - Fall Hours
(Mid Feb - Mid Nov)
Mon - Sat: 9AM - 5PM
Sun: 10AM - 5PM
Winter Hours
(Mid Nov - Mid Feb)
Mon - Sat: 9AM - 5PM
Sun: 10AM - 5PM
Holiday Hours May Vary
(Check Google Listings)
Sign up for the latest straight to your inbox.
By subscribing to our e-newsletter, you are opting in to deals straight to your inbox and social media feeds!