Winter is a time when holly shrubs shine. Many produce vibrant berries, making the local wildlife foraging through winter very happy indeed. It's still a great time to plant trees and shrubs in San Antonio, so today we are highlighting a few varieties of hollies. With the wide range of sizes available to the home gardener, there is sure to be one that will fit in your Texas landscape.
6 Holly Varieties for San Antonio, Texas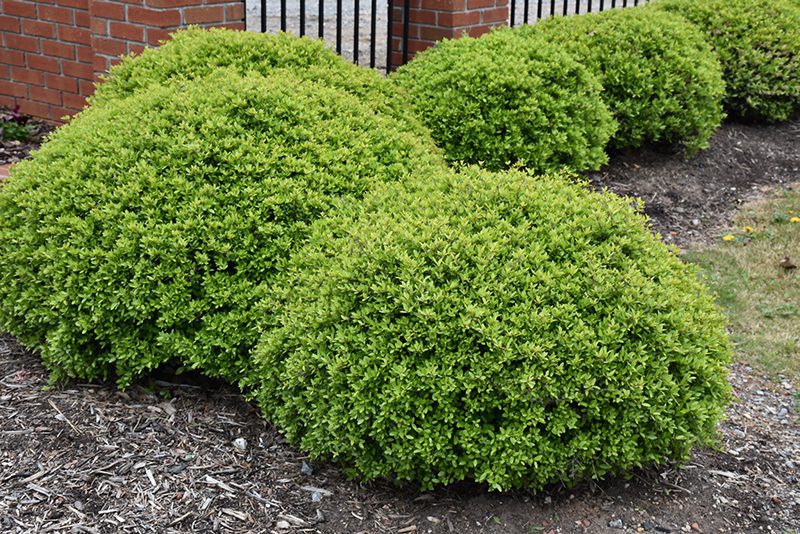 1. 'Nana' Dwarf Yaupon Holly, pictured above. (24"- 30" tall x wide): The compact growth habit of this holly is one of the reasons it is a very popular choice for low hedges (plant 2 ft. apart). Though this holly does not produce berries or flowers, it easily grows in a petite, rounded shape that rarely needs pruning! If you need a low border or some foundation plantings, the evergreen nature of this Texas native might be just what you are looking for. This holly is also deer, disease and pest resistant, and tolerates full sun to part sun.
4. Weeping Yaupon Holly (8'-15' tall x 6'- 8' wide): A Central Texas native, this unique, large shrub/small tree, holly grows tall with open branches that "weep" or droop over, creating a stunning cascading effect. On female plants, bright red berries grace these branches during the winter time. Give this one some room to grow! Another deer, disease, pest, and drought resistant cultivar for our San Antonio landscapes. If you are looking for something unusual, this could be the holly for you! Full sun, part sun, or filtered sun is acceptable. There is a great picture of a Weeping Yaupon at maturity at Neil Sperry's website. Check out the link here; he also talks about a few more varieites you may be interested in.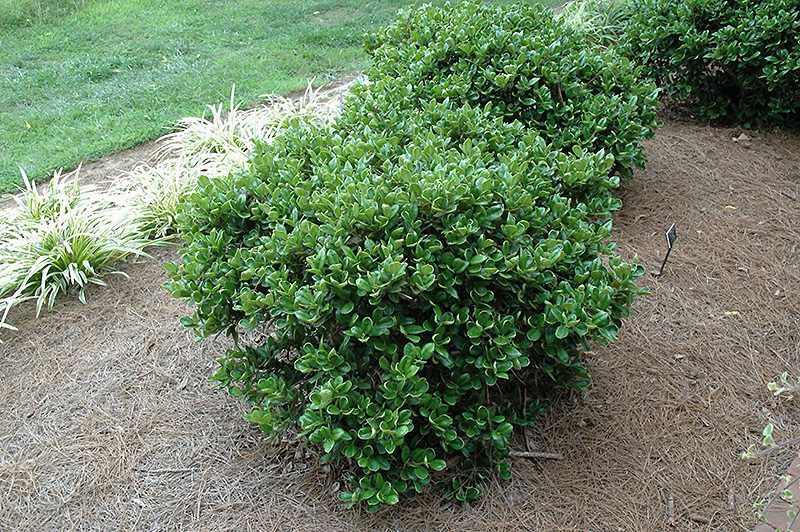 2. Carissa Holly (4' tall x 4' wide): This is the perfect sized, dense, mounding shrub. It creates a stunning effect when planted in mass, and can also be trained for a medium to lower hedge. Dark-green, glossy leaves have only one spine at the tip. These look great at the back of your mixed flower beds as a deep-green backdrop to your colorful annuals and perennials. They even look great in larger containers. Plant in full sun to part sun. Low maintenance once established, and deer resistant too!
5. Scarlet's Peak Holly (20' tall x 3' wide): Did you see those dimensions? This is a hybrid holly that grows in a tall, tight column. A female holly that produces berries, Scarlet's Peak can make a striking accent plant on the corner of your home or planted as columns flanking the sides of your doorway. Customers have also used them planted in a row between neighboring properties as a tall privacy hedge. This evergreen, cold-hardy holly has the same light requirements as the species mentioned above, and is also a xeriscape, deer resistant landscape shrub. See more about Scarlet's Peak here.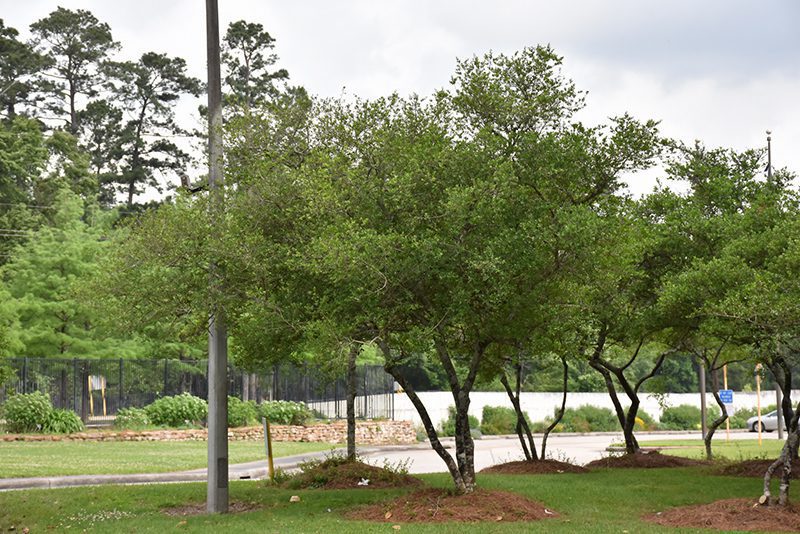 3. Pride of Houston Yaupon Holly, pictured above. (8'-15' tall x 6'- 8' wide): This evergreen holly is categorized as an upright small tree or large shrub. This variety is a profuse, ornamental berry producer, probably more than any other holly. This cold-hardy, xeriscape shrub is often used as a stand alone accent piece or planted in multiples to train into a line of tall, privacy shrubs. Deer, disease, and pest resistance helps lend to the carefree status of this great landscape plant. This holly tolerates full sun, part sun, or filtered sun.
6. Dwf. Burford Holly (4'- 6' tall x 3′-4′ wide): Dw
f. Burford hollies are a great versatile landscape shrub, but do not be misled by the "dwf." in its name. This is still a medium sized shrub; it is just smaller than the Standard Buford. They can be used as foundation plantings, or trained as border or hedge shrubs. These Small white flowers adorn the shrub in springtime and female plants will produce bright-red berries in winter. Another attractive quality of the Burford holly is that its extremely shiny leaves are not as prickly as other holly shrubs tend to be! Plant in full sun to part sun. A deer resistant, xeriscape plant that is easy to care for once established. Standard Burford Holly has the same qualities as Dwf. Burford Holly, except its size (10'- 12' tall x 10′-12' wide). Make sure you are purchasing the correct one for the size of the area you wish to plant in.
Not all holly shrubs produce berries, but the ones that do are all produced on female shrubs. It can be difficult to distinguish male from female, so consult your nursery staff or purchase shrubs when in fruit to guarantee you are getting a female in doubt.
Please keep in mind that these are average landscape sizes. Many hollies can be pruned and trained to fit your needs, but in my opinion, it's best to find one that, at maturity, will match the space that you have allotted in your landscape. Why spend extra time constantly pruning a shrub that is touted as being low maintenance once established? With all the varieties available (and there are even more than listed here) you will most likely be able to find one that fits perfectly.
~The Happy Gardener, Lisa Mulroy