Before diving into our discussion of fall and winter veggies and how and when you should grow them, I'd like to offer up a timely gardening PSA. 
Don't delay prepping the soil in your garden beds. This is the single most important garden task you can do to increase your odds of veggies producing a bountiful harvest or a garden bed full of thriving plants full of vibrant blooms. Got it? Good! 
Planting Fall and Winter Veggies in San Antonio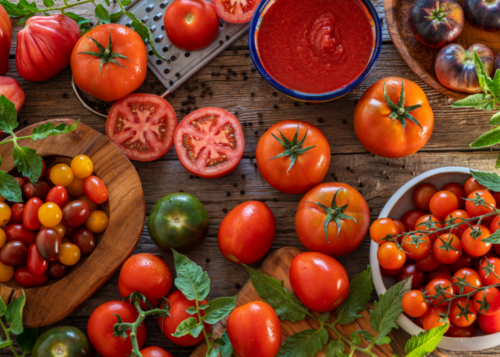 The tomato transplants you've bumped up and been growing in a protected area should start making their way into your gardens. Plant them no later than Sept 15th, though you still may need to offer them some extra protection from the hot afternoon sun until the weather breaks. If you plant any later, chances are high that a frost will bite into your tomatoes before you get to. If you didn't BBPP your tomatoes, look for larger sized transplants if possible.
Early fall veggies like summer squash, cucumbers, eggplant, and bush beans should follow suit as they take a while to get to the point of harvest. The quality of these warm weather veggies is outstanding when they ripen in the cool weather of fall.
The first selections of cole crops are available in the nursery; make sure you save some space to include these cold weather/winter veggies in the garden too. When planting broccoli, kale, cabbage, Brusselsprouts, and cauliflower, offer them shade cloth for the first few weeks of growth to reduce stress from the sun and heat. Be hyper vigilant about watching for cabbage loopers which love to munch the foliage and easily camouflage themselves when they are young. (They can decimate a plant seemingly overnight. Check plants daily.) Bt, Bacillus thuringiensis, is an effective control.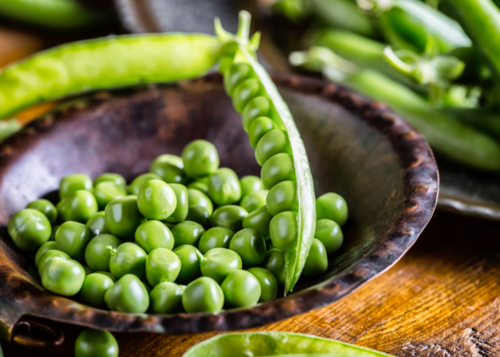 Hold off on planting snow, snap, and English peas until late September. These veggies really need the cool weather of true fall in order not to be stressed and set back. You can also shade the row of seeds after planting, to keep the soil even cooler, removing it once the seedlings are up and growing strong.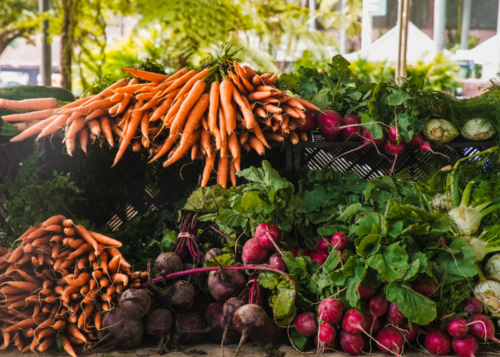 Wait until next month (October) to plant veggies like beets, carrots, radish, kohlrabi, turnips. When you do plant them, pass over any transplants you may find. All of these veggies should be direct seeded as they have a long taproot that can be easily damaged if planted from transplants. Check out the link to our video containing a special tip for germinating carrots, and don't forget to thin out root seedlings, or you'll end up with thin slivers of disfigured veggies.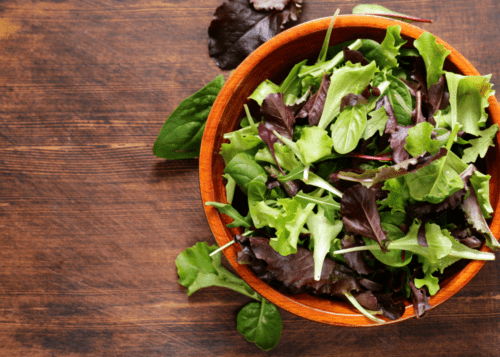 Planting lettuce and spinach should also be held back until the weather is actually cool. Spinach especially, is a veggie that if planted too early, when it is too hot, will severely struggle. Both spinach and lettuce grow well from transplants or direct seeding. 
When seeding, lettuce should be scattered right on top of the soil and not be buried (although a lightweight row cover can keep seeds from drying out too quickly and may also speed up germination). Continue to plant lettuce seeds every 3 weeks so you will be able to keep your harvest coming, but won't end up overplanting.
Spinach seeds should be covered by a light layer of fine soil.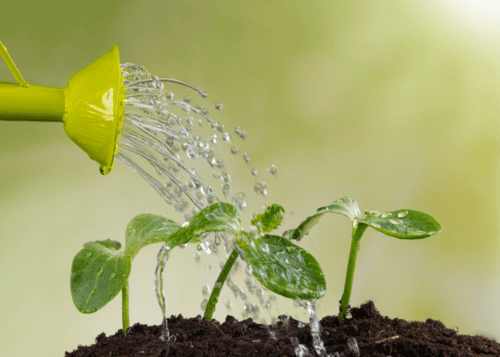 When planting any of your veggie transplants, always water them in with ½ strength water soluble fertilizer, and continue to offer this feeding throughout the first couple of weeks as you water your plants. This gives your veggies, whether fall selections or winter selections,  a tremendous jumpstart to healthy growth. 
I hope this has given you a pretty good outline for what veggies to plant, how to plant them, and why you should follow our tips. Best of luck to all of you, and remember, we are an email, phone call, DM, or visit away to offer you advice. Just ask.
The Happy Gardener, Lisa Mulroy