When fall comes around and the pollinator migration ensues, it's nice to have a "sure thing' for plenty of blooms to feed the hungry wayward travelers. Purple Trailing Lantana is one of those plants which blooms happen to coincide with the butterfly migration in San Antonio.
In our city we are blessed to have many adapted plants that bloom multiple seasons, offering us flowers for the majority of the year. Purple Trailing Lantana has been a favorite amongst our customers for a long time now, and today, maybe you will see just why. 
All About Purple Trailing Lantana
Purple Trailing Lantana has an average growth of 1'-2' tall, spreading 3'-5'. Trailing lantanas are great choices for sunny site groundcovers, or fronts of perennial beds, and look fantastic in hanging baskets or as the spiller in a container arrangement. Trailing varieties can also be helpful for erosion control on slopes. Purple Trailing lantana can soften up rock walls by cascading over them, presenting dark green foliage adorned with tiny but profuse purple flowers.
This plant blooms best in full sun. Yes, even full sun in San Antonio. purple Trailing Lantana doesn't have a specification for type of soil it is grown in as long as it is well draining. It can take reflected heat (hence the ideal plant to drip over rock walls), is deer resistant, and not bothered by too many pests or disease issues, though you may want to watch out for lace bug damage from time to time.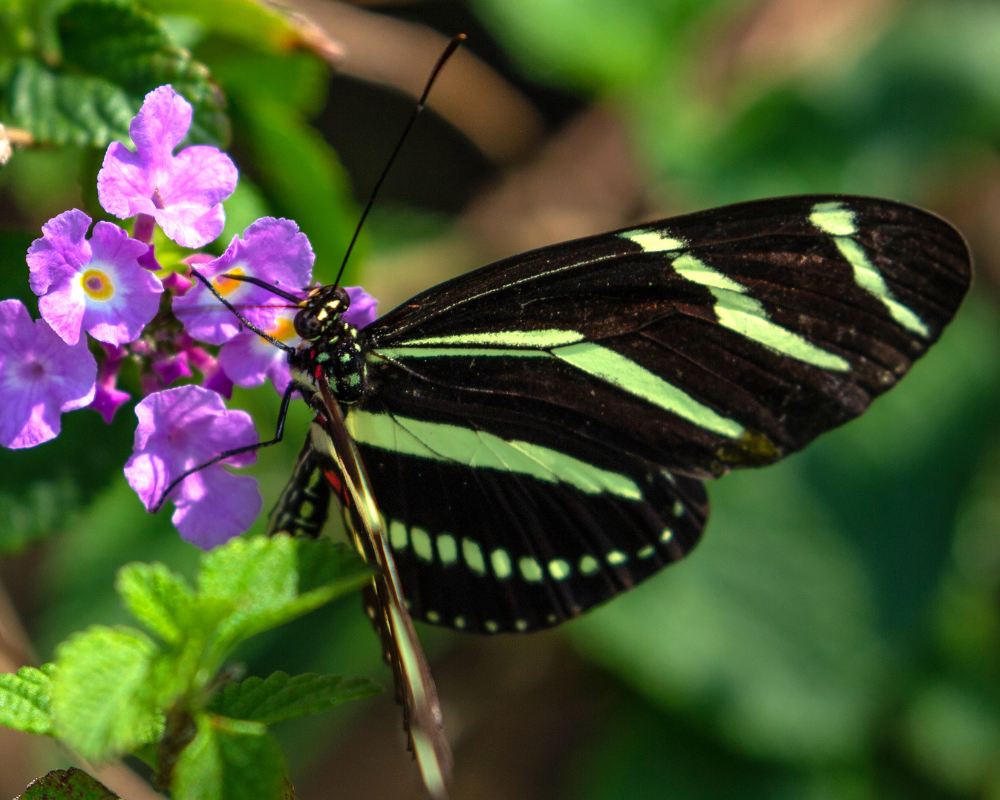 Our favorite thing about Purple Trailing Lantana is that it is a bona fide pollinator buffet. Butterflies, bees, hummingbirds, all love to zoom in for a treat. The fall pollinator migration that hits our city peaks around Oct 20th (ish), and it just so happens that Purple Trailing Lantana puts on an incredible bloom show at that time as well.
One way to ensure that your lantana is ready for the migration is to cut it back by at least a 1/3 towards the beginning of August. This will greatly encourage a new flush of blooms and the timing will be perfect for all the little winged visitors. Purple Trailing Lantana will come back to greet you year after year, so you can bet the pollinators will too.
Pssst…. Our Thousand Oaks location just so happens to have this running on our weekend sale for $5.88 a gallon. That's a steal! Offer valid 10/07 -10/10, only at Thousand Oaks.
~The Happy Gardener, Lisa Mulroy