If you've been a fan of any of our information outlets here at Rainbow Gardens, we are pretty sure you know we constantly stress the importance of planning and researching when it comes to gardening success. Do you also know that we have a Plant Finder Tool right here on our website where you can do the planning and researching Our Plant Finder Tool has a home on the bottom of our Learning Center page.
The more you know about the needs of any new plant you are interested in bringing home, the better your chances are of being happy with it. Plants produce and thrive when given light exposure, soil conditions, watering requirements, and fertilizer that are tailored to their needs.
Today I'm giving you a peek at the info you can access about thousands of plants on our Plant Finder Tool. When you know, you know.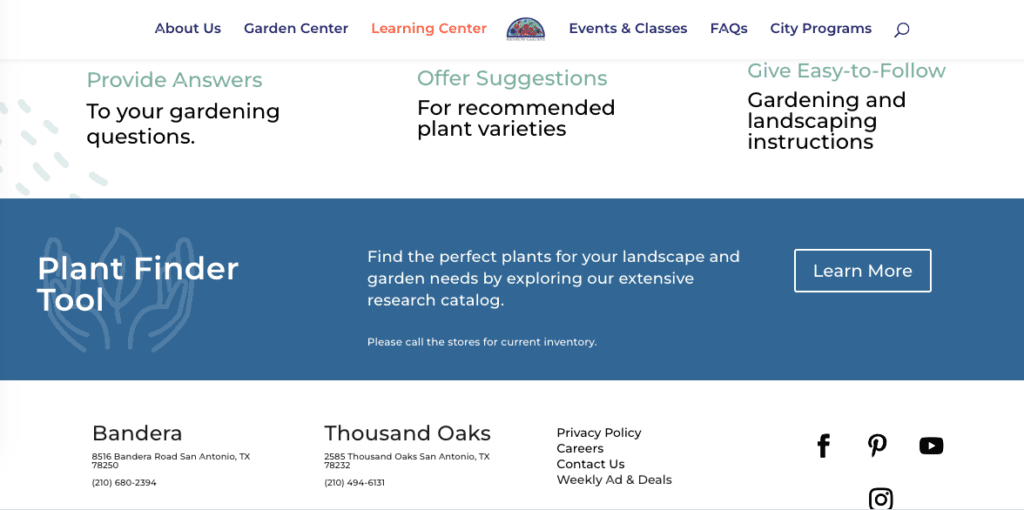 As mentioned above, our Plant Finder Tool is located on our Learning Center page. You just scroll down towards the bottom of the page and click on the Plant Finder Tool button that will whisk you away to begin your plant search.
But don't scroll so fast. There is a lot of info available to you in our Learning Center as well. You can browse by category/subject and find guides and blogs on many of them. The 'View Archive' button on each category leads you to all of our entries for that specific category. Good stuff, folks. Good stuff.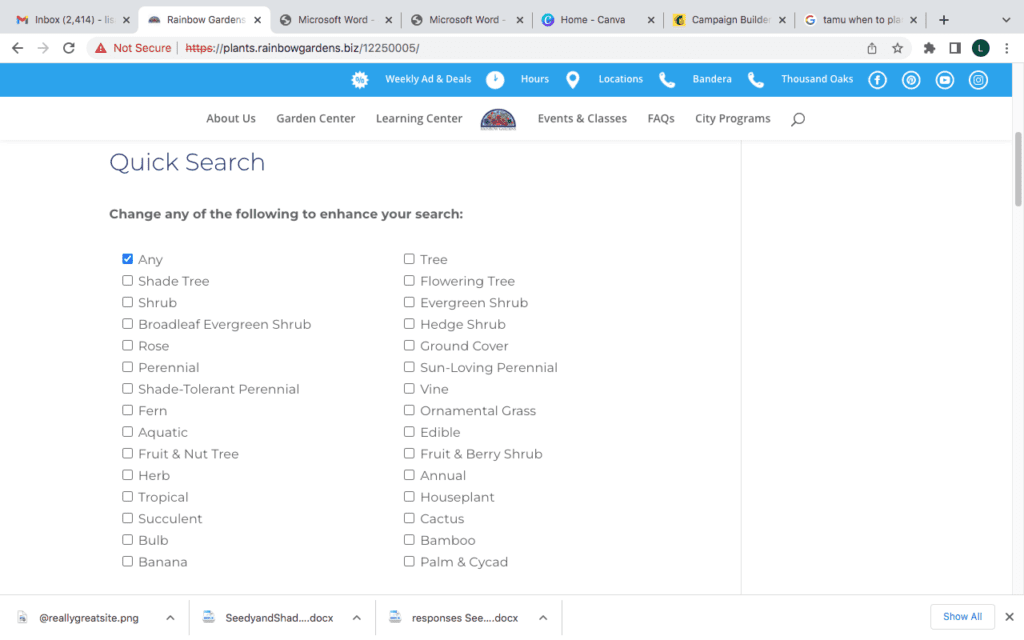 Once you are on the home page of our Plant Finder Tool, you can choose to search by a multitude of ways. A quick search asks you to simply type in your plant by name if you know it. The search will pop up any plant containing that name. Maybe you don't know the name, but you know you're plant is a perennial. You can search by perennial and a couple of other characteristics to try to track the plant down. 
A favorite search option is to enter as many plant characteristics as you can think of that would fit a specific area in your landscape and your aesthetic. This way you get a list of the plants that would most suit your needs.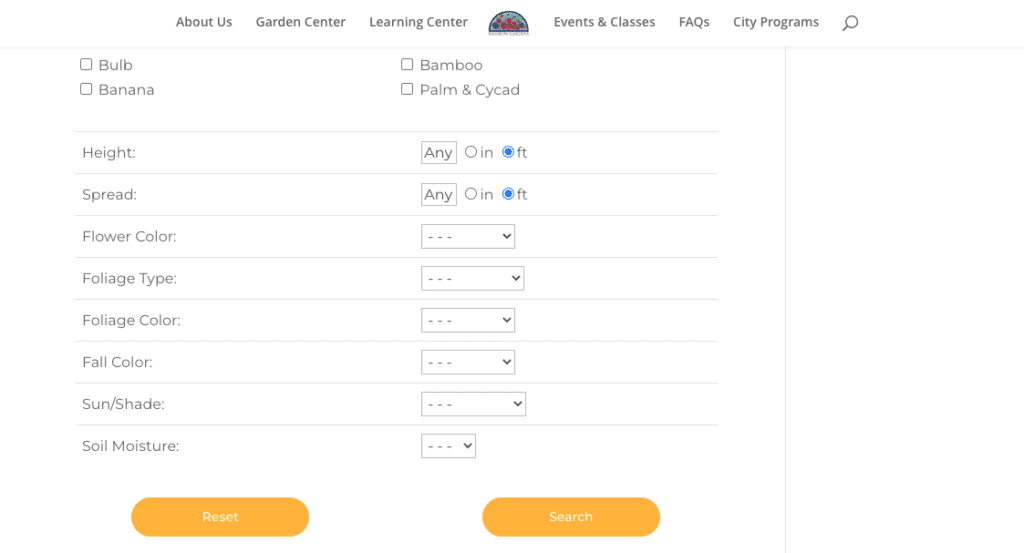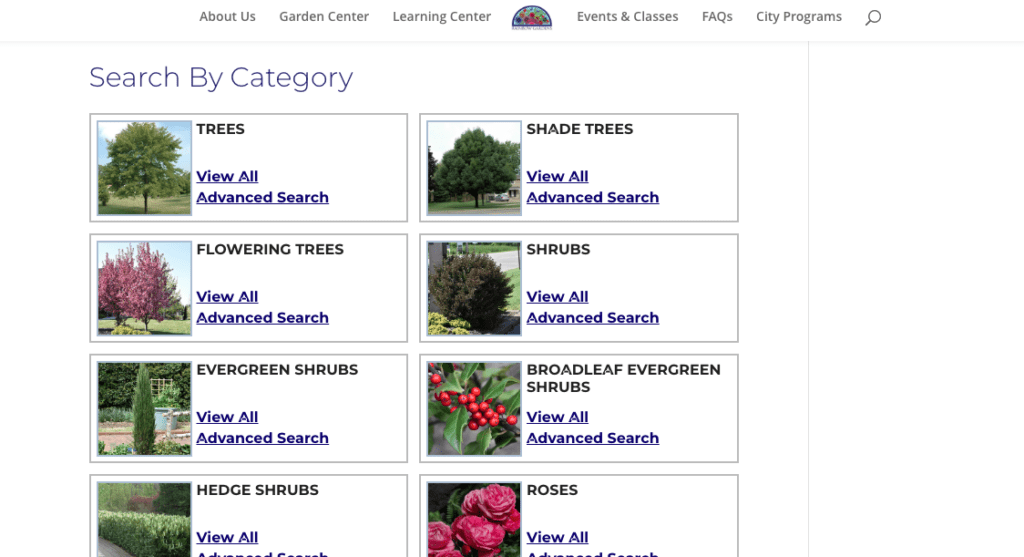 You can always just scroll away some time by simply searching categories and you'll get treated to lots of plant eye-candy. With our Plant Finder Tool you have many options to learn about new plants or more about your favorites. 
After honing in on the plants you feel will make your landscape complete, you can easily create a 'wish list' within the tool to print out and bring with you on your next trip to Rainbow Gardens to check for availability. 
We just ask that you remember that our Plant Finder Tool is a research tool only. The plants in this directory DO NOT represent our current inventory. You can always call or email us with inventory questions or to hold a plant for a few days when ou find out we have it in stock. 
Happy Learning from The Happy Gardener, Lisa Mulroy