If you've shopped at Rainbow Gardens during spring in the past years, most likely you've heard of or seen signs for the Rodeo Tomato of the year. Each year a tomato variety is selected by the Texas Agrilife Extension Service for the San Antonio rodeo to hold the title, "Rodeo Tomato. Sales of the selected Rodeo Tomato during the rodeo help fund the Junior Master Gardener Program, contribute to scholarships and help fund other countywide youth gardening activities.
The tomatoes selected for this honor have been researched and field tested in order to find tomato varieties that do well in our region. The tomatoes are tested and judged on color, production, texture, size, and flavor characteristics to determine a variety that would be appealing to the home gardener. The trials are also held to ensure that there will be a good seed supply to continue to grow commercial fresh market tomatoes that are suitable for our area.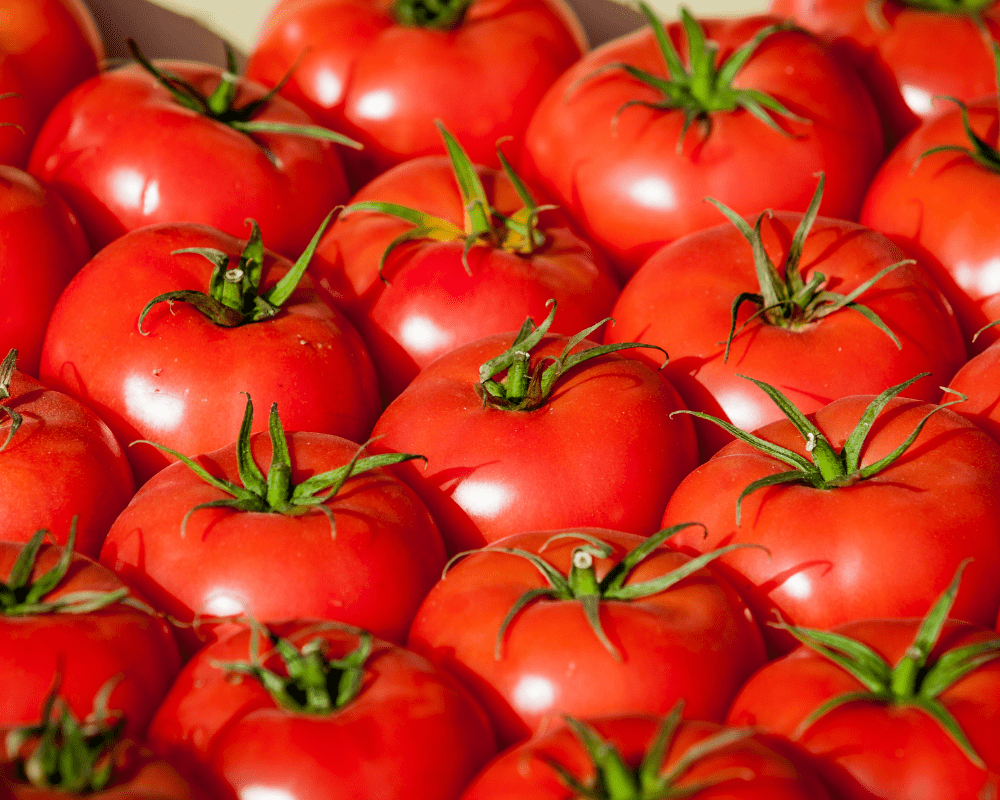 Whenever spring rolls around there is always a lot of interest in the current year's winner. What also happens is that no matter how hard we try to balance the scales, the interest sometimes outweighs the supply. We bring in tomatoes early for the spring/summer season and they tend to get scooped up fast by gardeners who know you have to get 'em while we got 'em! The good news is today I am sharing all the past tomatoes that have held The Rodeo Tomato title.
If you can't find this year's variety (2023 selection is Thunderbird), you can choose another from this list and feel confident that you are getting a tomato that has a good chance of performing wonderfully for you. The rodeo has been giving tomatoes a title since 2000, so you have about 22 great Rodeo Tomatoes (give or take a few discontinued varieties) to choose from. Most likely, Rainbow Gardens will have quite a few of these in stock. Remember that when planting tomatoes late in the season, try to find the largest tomato plant you can find. No matter which type of tomato you choose, your goal is to have fruit set before the heat sets in and halts production.
Rodeo Tomatoes Through The Years
2000: Dwf Cherry Surprise, Hoffman Cherry Surprise
2001: Sunpride
2002: Abundant Cherry Surprise
2003: Jackpot
2004: Amelia
2005: Amelia (yes 2 years in a row)
2006: Solar Fire
2007: Top Gun
2008: Christa
2009: Dwf Cherry Surprise (aka. BHN 968)
2010: Phoenix
2011: Tycoon
2012: BHN 602
2013: Tygress
2014: ValleyCat
2015: BobCat
2016: Red Deuce
2017: HM 1823
2018: Sunbrite
2019: HM 8849 Harris Moran
2020: Red Snapper
2021: Ruby Crush
2022: STM 2255 Hybrid
2023: Thunderbird
~The Happy Gardener, Lisa Mulroy