When it comes to redeeming your Bonus Bucks, almost everything is up for grabs (besides sale items and gift certificates). However, today I'm going to give you a list of some timely things to redeem them on that will have you sitting pretty for the upcoming fall and winter seasons.
Redeem Bonus Bucks: 10 Timely Ideas
Redeem your Bonus Bucks on either organic lawn fertilizer (Texas Tee, Medina Grown' Green, Fertilome) that you will put down this month, or synthetic

Rainbow Gardens Fertilizer/Winterizer 18-6-12,

that you put down on the turf mid October. Fall feeding of lawns is perhaps even more important than spring fertilization.
Plants need to be fed too. Slow release fertilizer granules that feed your plants over a period of months are a great option for landscape plants like perennials. Redeem Bonus bucks on our Espoma line that has a fertilizers formulated for practically every type of plant. if you have a lot of potted plants, you may want to redeem Bonus bucks on water soluble fertilizers like: FoxFarm liquid fertilizers, Medina Hasta Gro, Miracle Gro. These fertilizers are great for container plants that need to be fed at least every 3-4 weeks, if not sooner, especially as extra watering has most likely depleted soil nutrients.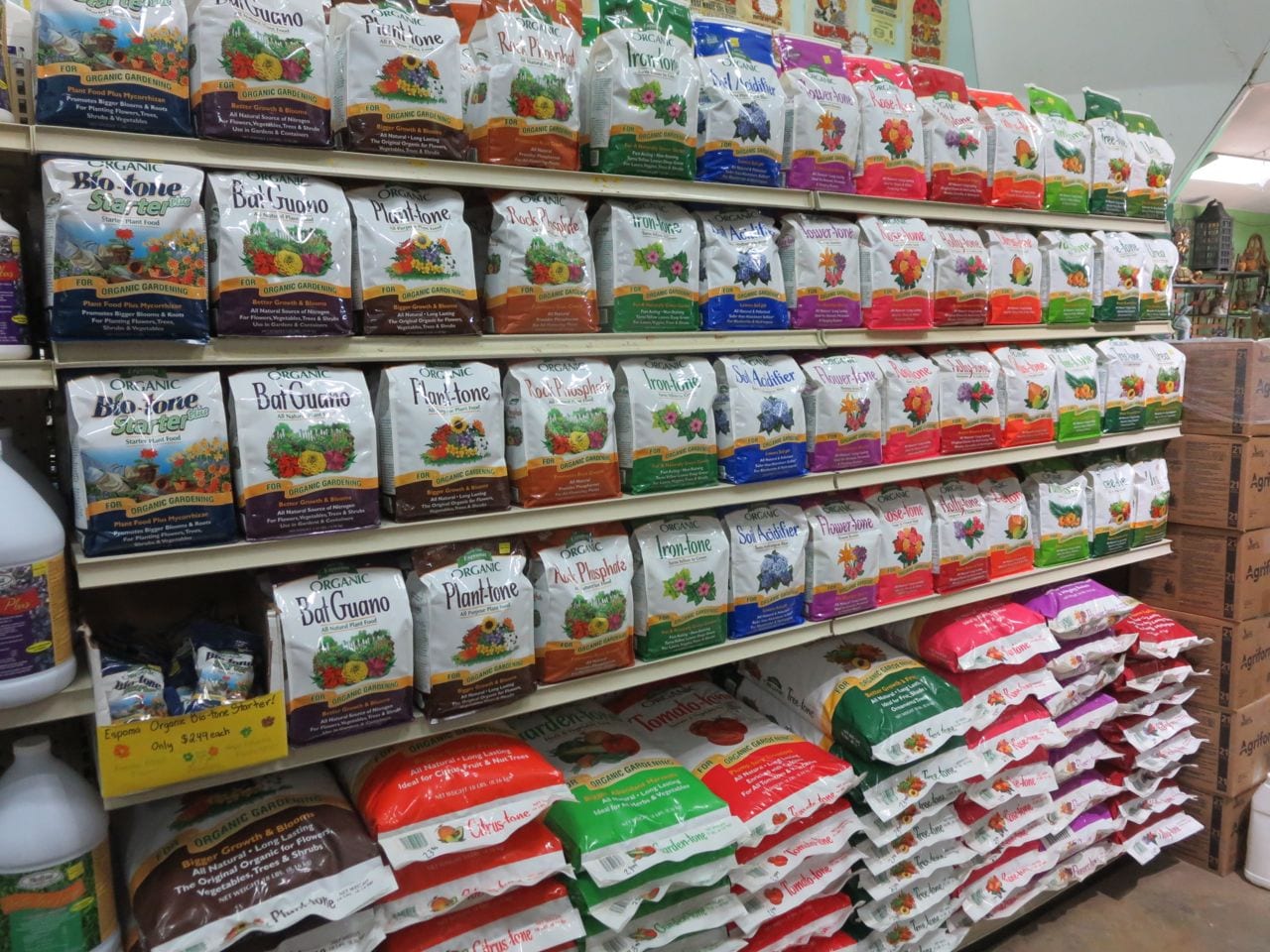 Redeem your Bonus Bucks on products you will need in the future over winter like horticultural dormant oil to protect trees from scale, or fire blight spray for early spring. Redeem your Bonus Bucks on pre-emergent weed control which you will be applying after the first good fall rain.
Redeem your Bonus Bucks on seed starting supplies. Now is a great time to start cold weather plants by seed indoors, or to propagate cold sensitive plants by taking root cuttings. Stock up on small seeding pots, seed starter mix, greenhouse kits, Bonide Root Hormone powder, and seeds, of course! If you want to get fancy, buy a grow light to make sure your seedlings are getting enough light exposure.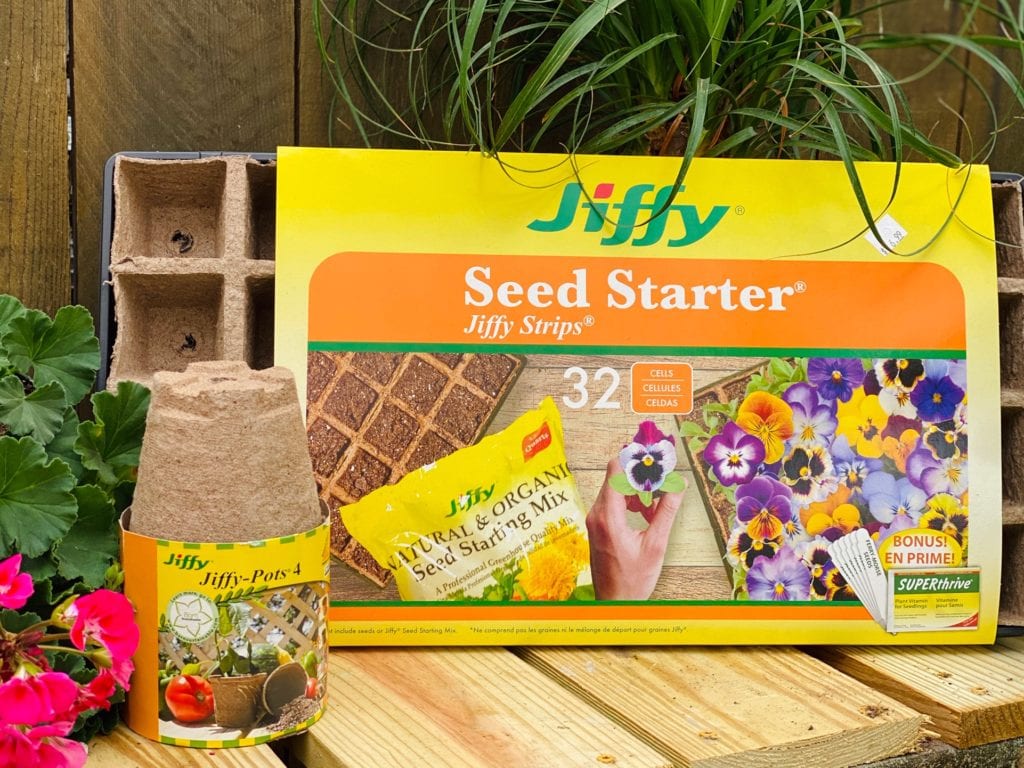 Redeem on your Bonus Bucks on bags of soil amending products like: compost, soil conditioner, peat moss, earthworm castings, expanded shale, and garden soils. By the end of August you should have your bed preps done for fall planting.
Redeem your Bonus Bucks on fungus control products if you tend to battle Brown Patch disease during fall. Be armed and ready to kick this, or other turf fungal diseases to the curb. See our Lawn Care video for product options here.
Redeem your Bonus Bucks on any pesticides or insecticides you may need for current problems (or future problem). Maybe your plants are struggling with hot weather pests right now. Spider mites zero in on plants that are stressed out from lack of water and nutrients. Aphids suck the juices from your plants and multiply quickly. Look for Safer Brand Insecticidal Soap, Spinosad, Pyrethrin, and Neem Oil, or as a last resort, systemic insecticide. Always remember to only spray plants in the cooler early morning or later evening hours. Don't spray while temperatures are above 80-85°F. Fall webworms produce their most damaging generation in August and September. Opening up their webs and spraying Bt (Bacillus thuringiensis) into them can be very effective when the caterpillars are young.
Redeem your Bonus Bucks on wildflower seeds. Wildflowers get planted in fall and once we get closer to September and October, the seed packets start to go fast. Stock up now and make this year the year for your wildflower patch.
What about that whimsical wind chime you've had your eye on? Maybe you've been watching the birds search for water throughout the summer and it's time to include a birdbath, or you're ready to elevate your outdoor space with the tranquil sounds of a fountain. This is where Bonus Bucks can really shine. Depending on how many Bonus Bucks you've collected, they can take good chunk out of the price of some of these items.
Of course you are probably wanting to redeem some of your Bonus Bucks on plants too. Early fall veggies (tomatoes, pepper, eggplant, squash, etc.. are in the nursery already!). Just keep in mind that it is still raging hot outside and not the ideal time for most home gardeners to plant right now. Any plants you purchase this month, for your landscape or garden beds, should be bumped up to the next sized container, protected from the heat (AM sun/PM shade) and watered well until the temperatures begin to cool down a little in early fall.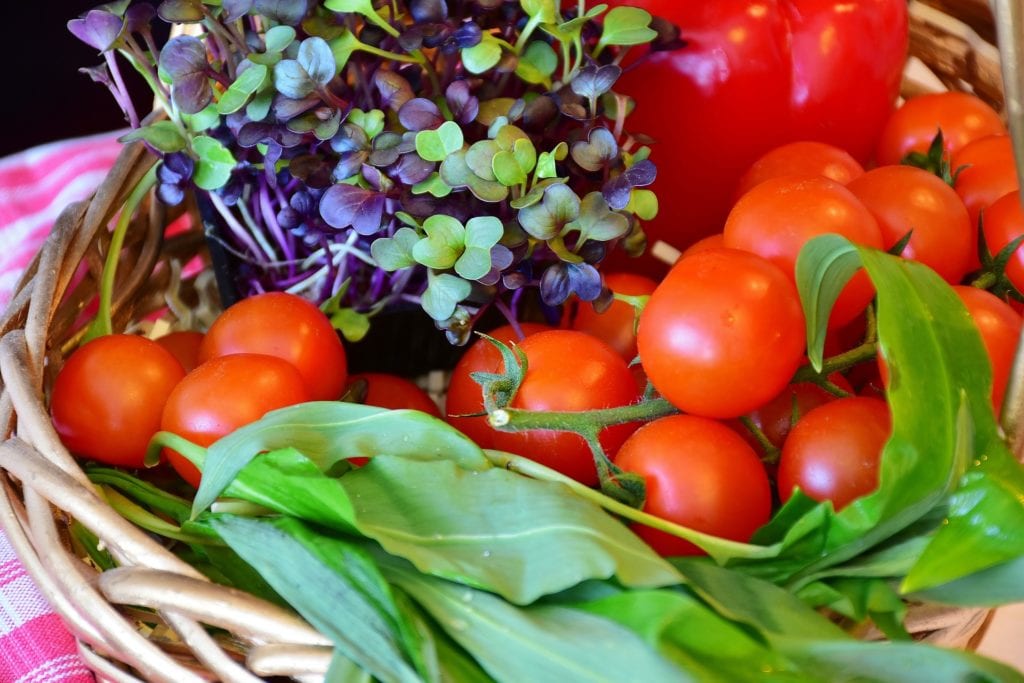 I think that should get you started if you are having trouble figuring out what to redeem your Bonus Bucks on. Start looking around your hiding places for where you may have stashed those valuable bucks. You can redeem them all August long!
~The Happy Gardener, Lisa Mulroy