We talk a lot about fall being a terrific time for planting trees, shrubs and woody perennials, but fall also gives perennial herbs a head start and there are plenty of annual herbs that thrive in cooler temperatures. If you haven't grown herbs, make this season the season you try some out. 
These versatile and beautiful plants can live happily mixed in with other perennial beds. Many herbs produce nectar-bearing flowers that can help increase pollinator activity in your vegetable gardens. Tuck a few in some open spaces between your fall crops. Grow a fabulous combo planter by adding a mix of like-minded herbs in a colorful container. Herbs deserve a spot in any landscape, so give them a try.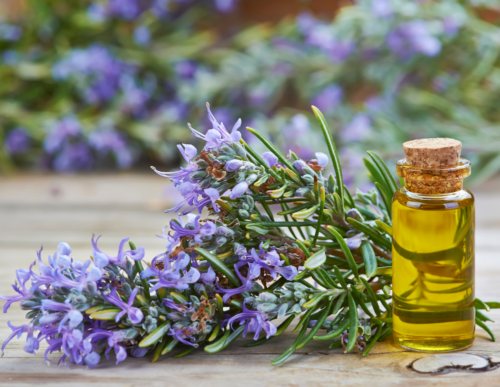 Care for Herbs
Just like veggies, herbs love to be planted in well-draining soil that is rich with organic matter. If you are creating a separate gardening area just for herbs (but remember, you don't have to), offering them excellent drainage is generally easier achieved by planting them in a raised bed, or in multiple containers. 
Also just like vegetables, most herbs require at least 6 hours of full sun (6-8 is best). An all purpose fertilizer, or one with a higher nitrogen number, is advised for herbs if you are growing them specifically for their foliage to use for culinary purposes. If you are growing herbs specifically for the pollinators, you might start with a nitrogen heavy fertilizer and move on to one with a higher phosphate number once the herb begins to bud.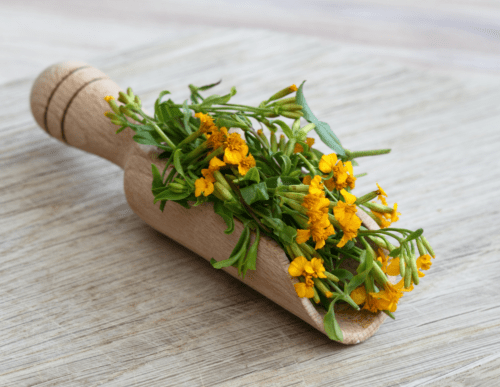 Keep in mind that you can get a lot of bang for your buck by purchasing fewer herb plants than you may think you need. You can get a sufficient harvest from just one herb plant. They grow and spread and by using them often, they fill in fuller and continue to produce more abundantly. (Snip only about ⅓ of the foliage at a time, so as not to deplete all the foliage at once, which would set your herb back.) Harvest herbs in the morning hours when their oils are most concentrated for best flavor or scent.
  (handles mild wiPerennial herbs and cooler weather annual herbs to try this fall
Perennial Herbs to Plant in Fall
Bay leaf

Beebalm

Catnip

Chives (garlic and onion)

Lemon Balm

Mexican Mint Marigold 

Mint

Oregano

Pennyroyal

Rosemary

Sage

Salad Burnet

Sorrel

Marjoram

Thyme

Winter Savory
Annual Herbs to Plant in Fall
Borage (handles light frosts)

Celery

Chervil

Cilantro/Coriander

Dill (handles mild winters)

Fennel

Parsley
Who's ready to get their herb on? I am, I am!
The Happy Gardener, Lisa Mulroy