The third blog in our Starting Seeds series focuses on what you should be doing when your indoor seeded transplants have grown big enough and are ready for the garden. If you've followed the tips in Part 1 and Part 2 of our Starting Seeds blog series, it's just a matter of time until you're ready to fill up your veggie gardens with all your amazing spring transplants.
If you started seeds inside mid January, you most likely have the first sprouts of your seeds popping up through the soil. Congratulations! You've successfully germinated seeds! If you started your seeds a little later, and you're waiting for those sprouts to appear, that's cool too. While you are waiting you can get your larger containers ready to bump up your transplants and also work on building your garden soil for planting ahead. You've worked hard to grow your seeds, now give them the quality soil they need to thrive in the garden.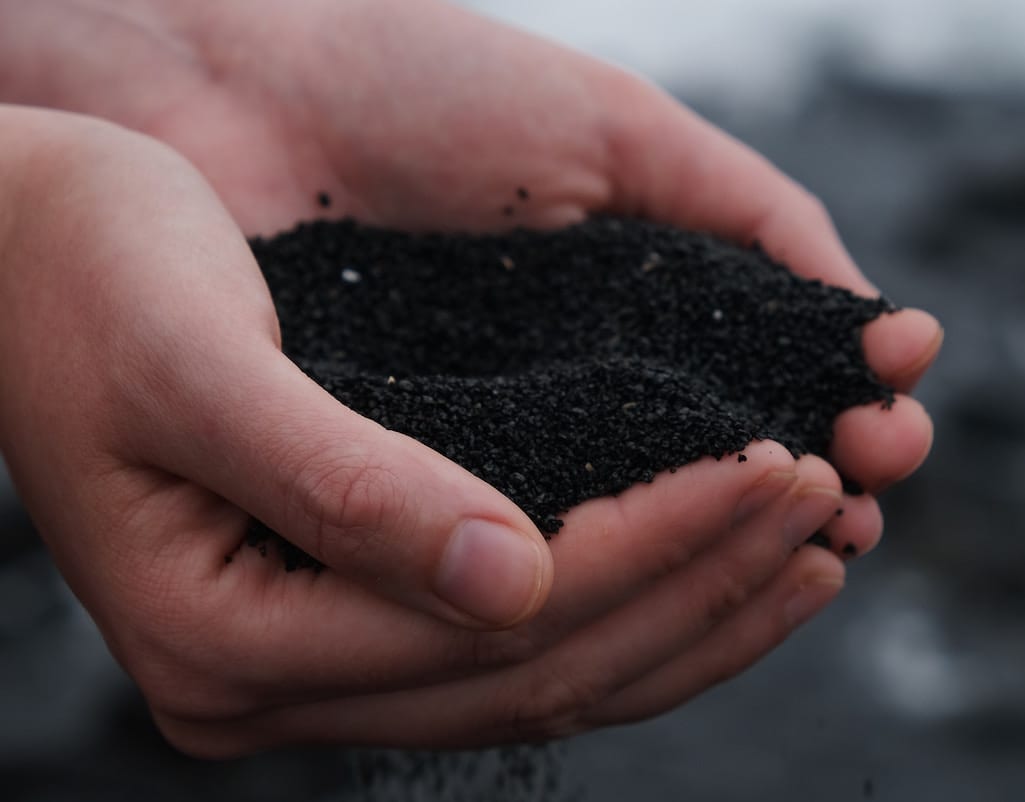 Once your seedlings have sprouted their first set of real leaves (not the little tiny first set), they are ready to be bumped up to larger sized containers where they can mature until it warms up enough outside to be planted in the garden in March. Choose quality potting soil like FoxFarm's Happy Frog to repot your transplants. (Tomatoes may need to repotted a few times.)
While you're transplants are continuing to grow, take this time to evaluate the soil in your garden that your transplants will soon be living in. You should be adding a 2″ to 3″ layer of compost and/or other rich, organic matter into your garden beds each growing season. See more about soil building here.
After about 6-8 weeks, you have most likely managed to grow some healthy transplants, but these tender plants have been inside and sheltered from the elements so we have to acclimate them to the weather outside. We basically need to toughen them up a bit. This process of acclimating the transplants is called, "hardening off", and it takes about two weeks if you want to really do it right.
Week one you should take your transplants outside, exposing them to full sun for 2-3 hours at a time, and then bring them back inside. Halfway through the week, you will increase time outdoors by placing transplants in full sun for 2-3 hours, followed by 2-3 hours in a shady spot, then bring plants back in. Week two you should be able to leave them outside all day and night. Just keep an eye on the weather forecast. If a sudden, late freeze is expected, you'll need to bring your transplants in for protection.
Following this timeline of starting seeds indoors in mid January, allowing 7-10 days until germination, 6-8 weeks of transplant growth, and then 2 weeks of hardening off, should have your transplants at the perfect stage to jump into your gardens mid March, depending on the weather. (You used all that time while growing seeds to also amend your garden soil like recommended, right?)
To give your garden transplants the best start, water both your transplants and your garden bed thoroughly before planting (a day before is best). After planting, water in your transplants with some soluble fertilizer like Grow Big from the FoxFarm premium line. Be gentle when removing transplants from their containers, avoiding disturbing roots as much as possible. Follow up in a week or two with a premium granular fertilizer as veggies crave quality nutrients. We obviously love the FoxFarm line and can recommend Happy Frog Tomato and Vegetable Food or any of their fertilizers.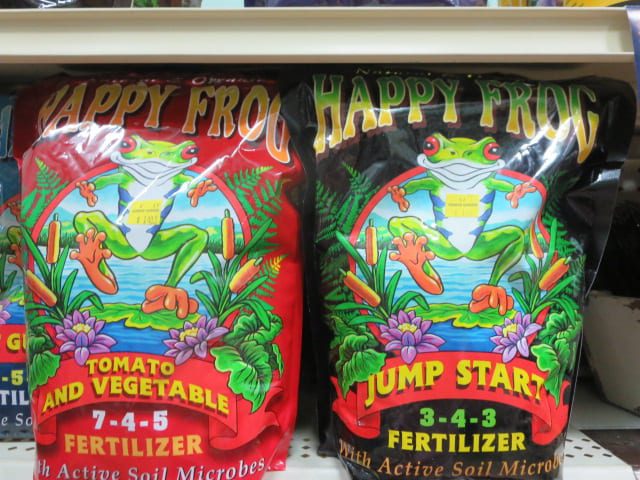 Water consistently through the week, developing a regular watering schedule while factoring in rainfall, to help establish your transplants. Keep a diligent eye out for any pests that love to nosh on tender, new plants. And as always, watch the weather forecast and be prepared to protect your plants from a late, uninvited freeze.
Of course Rainbow Gardens will have all your favorite veggie transplants for spring gardening and we encourage you to come see what we bring in; but there is something special about growing your own vegetable from seed. Hopefully you can see now that it's not too complicated a process and are encouraged to give it a go. Stop by and get all you need to become a mean, green, seed-sowing machine! Seminars begin in February, mark your calendars.
~The Happy Gardener,  Lisa Mulroy